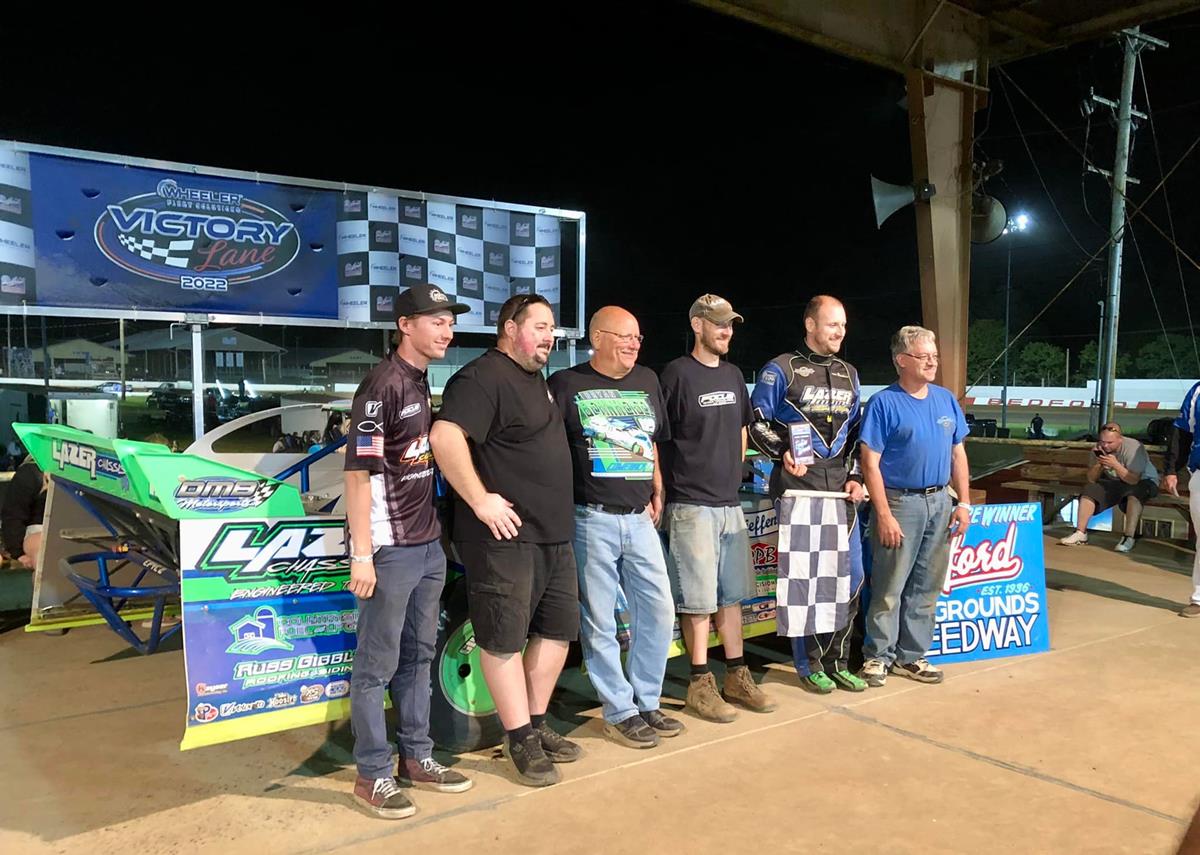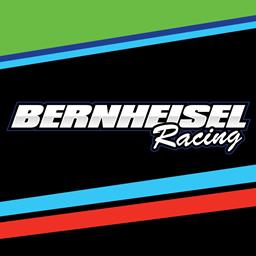 8/13/2022
---
Bryan Bernheisel captures third win of 2022 at Bedford Speedway
Bryan Bernheisel raced to the feature win on Friday night at Bedford (Pa.) Speedway behind the wheel of his Bernheisel Race Components No. 119 Dieffenbach's Potato Chips / Pioneer Pole Buildings / Russ Gibble Roofing / Tools ETC. / Lazer Chassis Super Late Model.
The victory marked his third overall win of 2022 and the first of his career at the sprawling, ½-mile oval.
"Dad (Jim Bernheisel) first won at Bedford (Speedway) 34 years ago, and now it's cool to be able to say that I've won there as well. I was lucky to be able to dodge the collision when the front row got together on the start. On the restart we lined up on the front row, and I was able to lead the whole way to get the win. This Lazer Chassis was absolutely on point the whole night," Bryan Bernheisel shared. "We've got a lot of great people, who support this program, and I thank them all for everything they do for us."
Bryan Bernheisel traveled to Bedford Speedway (Bedford, Pa.) on Friday evening to pilot his Dieffenbach's Kettle Chips No. 119 Late Model in a Weekly Racing Series Event.
With a sixth-to-fourth run in his heat race placing him on the second row for the feature, Bernheisel ultimately inherited a front-row, starting spot after the scheduled, front row starters collided on the initial start. He took possession of the lead early and ran virtually unchallenged to capture his third win of the season and first ever at the ½-mile oval.
He took the checkers nearly four seconds ahead of Jeff Rine, Drake Troutman, Jeff Miller, and Chuck Clise.
On Saturday, Jim joined Bryan at Selinsgrove Speedway (Selinsgrove, Pa.) for the $3,000-to-win event. Jim started the night with a heat race victory, while Bryan gained three spots to finish fifth.
Jim made a late charge in the 25-lap feature to finish second, which came behind Dylan Yoder. Bryan jumped up three spots to place seventh.
"While I would've obviously have loved to have won at Selinsgrove (Speedway) it was still a great weekend for our team. I'm proud to see Bryan get his first-ever win at Bedford (Speedway), and I'm proud overall of everything our team has been able to achieve so far this year," Jim Bernheisel said.
For full results from the weekend, please visit www.BedfordSpeedway.com and www.SelinsgroveSpeedway.com.
Back to News