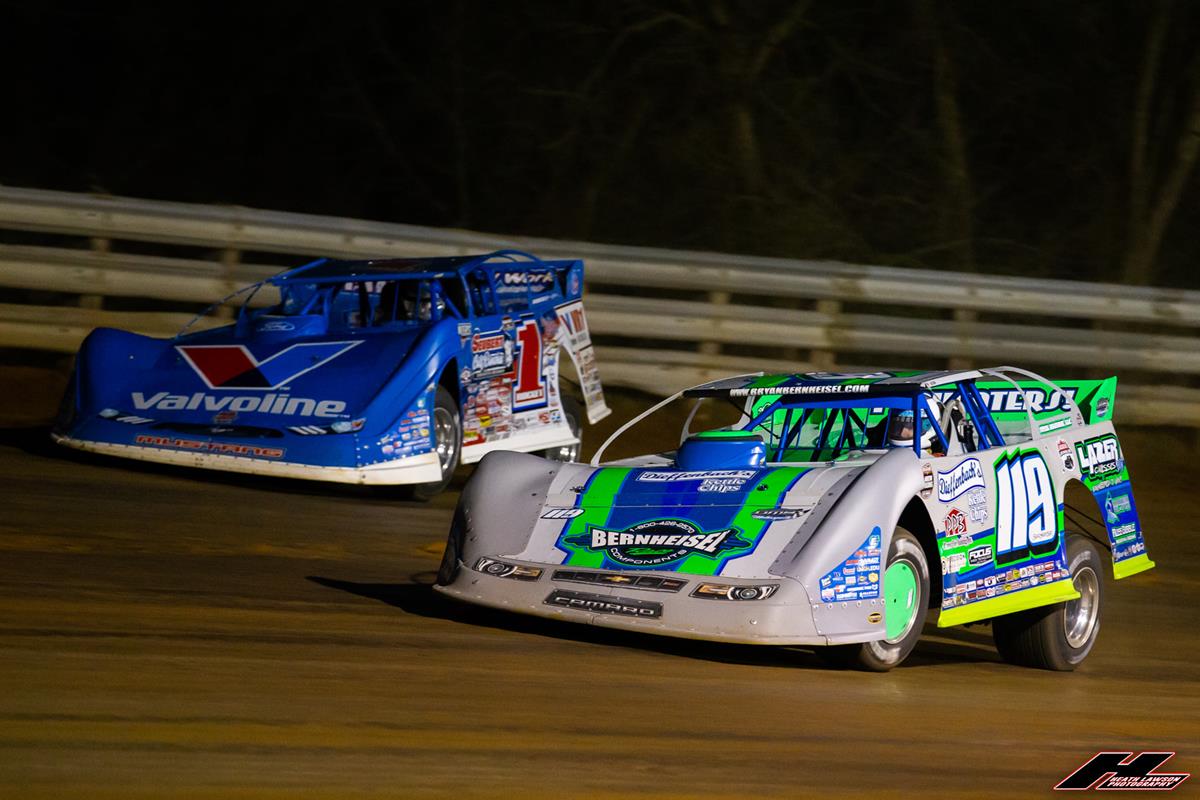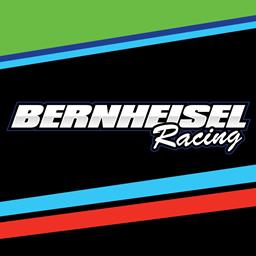 9/23/2022
---
Bryan Bernheisel secures track championship at Selinsgrove
For the second time in his career Bryan Bernheisel has claimed the Selinsgrove Speedway Super Late Model Track Championship.
The Pennsylvania racer achieved the feat with a second-place finish in the track's final point's event on Saturday night aboard his Bernheisel Race Components No. 119 Dieffenbach's Potato Chips / Pioneer Pole Buildings / Russ Gibble Roofing / Tools ETC. / Lazer Chassis Super Late Model.
The championship capped Bernheisel's first full year back behind the wheel after a major injury sidelined him for much of the 2021 campaign. Bryan hit the ground running with a season-opening win and never looked back on his way to the title.
"It felt great to pick up a win on the first night out, especially since we never got to practice beforehand due to weather. Coming back from a major injury with a newly designed car is as good of a comeback as you can get," Bryan Bernheisel said. "We've picked up three wins so far this season, one of which was at a new track, Bedford (Speedway). We have been very pleased with our performances this year. Even with a few wins being stolen from us due to bad luck or other things beyond our control, we definitely came back strong this year, and it goes to show how hard our whole crew works to run at a high level.
"I especially can't say enough about everything my brother and crew chief, Brandon (Bernheisel) does for me. He's definitely played a huge role in my success."
After claiming his first Selinsgrove Speedway Championship in 2019, Bryan was quite pleased to achieve the feat again this year and hopes to end the season with more success.
"I'm thrilled we were able to clinch the Selinsgrove points championship for a second time. It feels like this year had the deepest field of strong competitors in recent history, which makes it that much better," he continued. "With only a handful of races remaining, and against stiff competition at that, picking up a win or two to close out the season would be phenomenal."
Friday night found both Bernheisel Racing pilots, Bryan and Jim in action at Selinsgrove (Pa.) Speedway, where they were competing in a field of 20 entries for the track's final night of racing on the 2022 slate.
Bryan secured his spot into the $3,000-to-win A-Main with a second-place finish in his heat race, while Jim gained two spots to place fourth.
Rebounding after an early spin, Jim raced to a ninth-place finish in the 25-lap feature. Bryan mounted a late charge from the seventh-starting position to register a second-place finish. With his performance, Bryan captured his second track championship at Selinsgrove along with a $5,000 check for the feat.
For full results from the event, please visit www.SelinsgroveSpeedway.com .
The team is keeping an eye on the weather forecast for committing to their upcoming weekend plans.. Bryan will travel to Pittsburgh's Pennsylvania Motor Speedway on Saturday evening for the 2022 edition of the Pittsburgher, which posts a $20,000 winner's check or make the trek to Georgetown (Del.) Speedway for Saturday's $5,000-to-win Super Late Model program.
Back to News